GhettoManga
Back to Shop
The Flame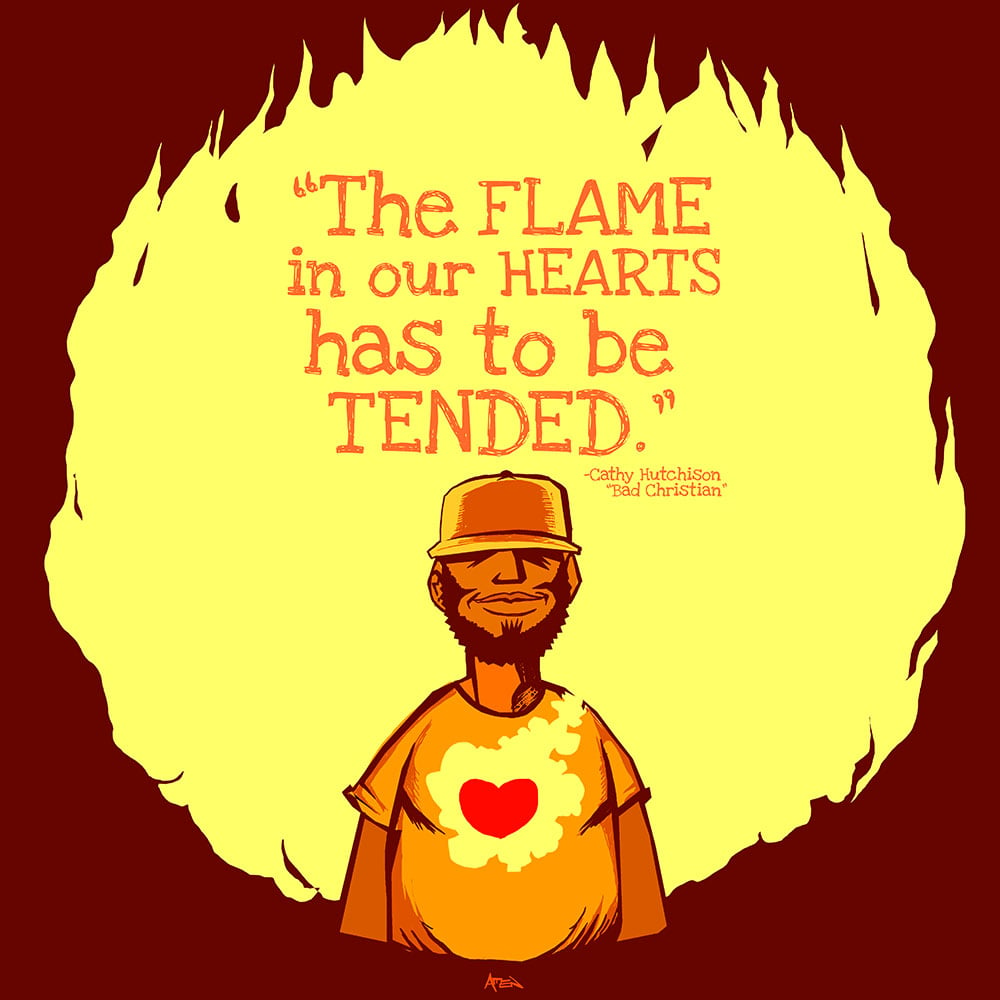 $

5.00 -

$

25.00
The quote on The Flame is from "Bad Christian" a collection of essays by my dear friend Cathy Hutchison about being the kind of Christian whose sincere faith doesn't quite fit in the average church.
Cathy actually quoted Samax several times in the book, so he returned the favor in this illustration.
The Flame is currently available as a 4x4 sticker, a limited edition 11x11 inch print, or an informative multi-panel Art Card/pamphlet.
Print Signed by Samax Amen.
Price includes domestic shipping.